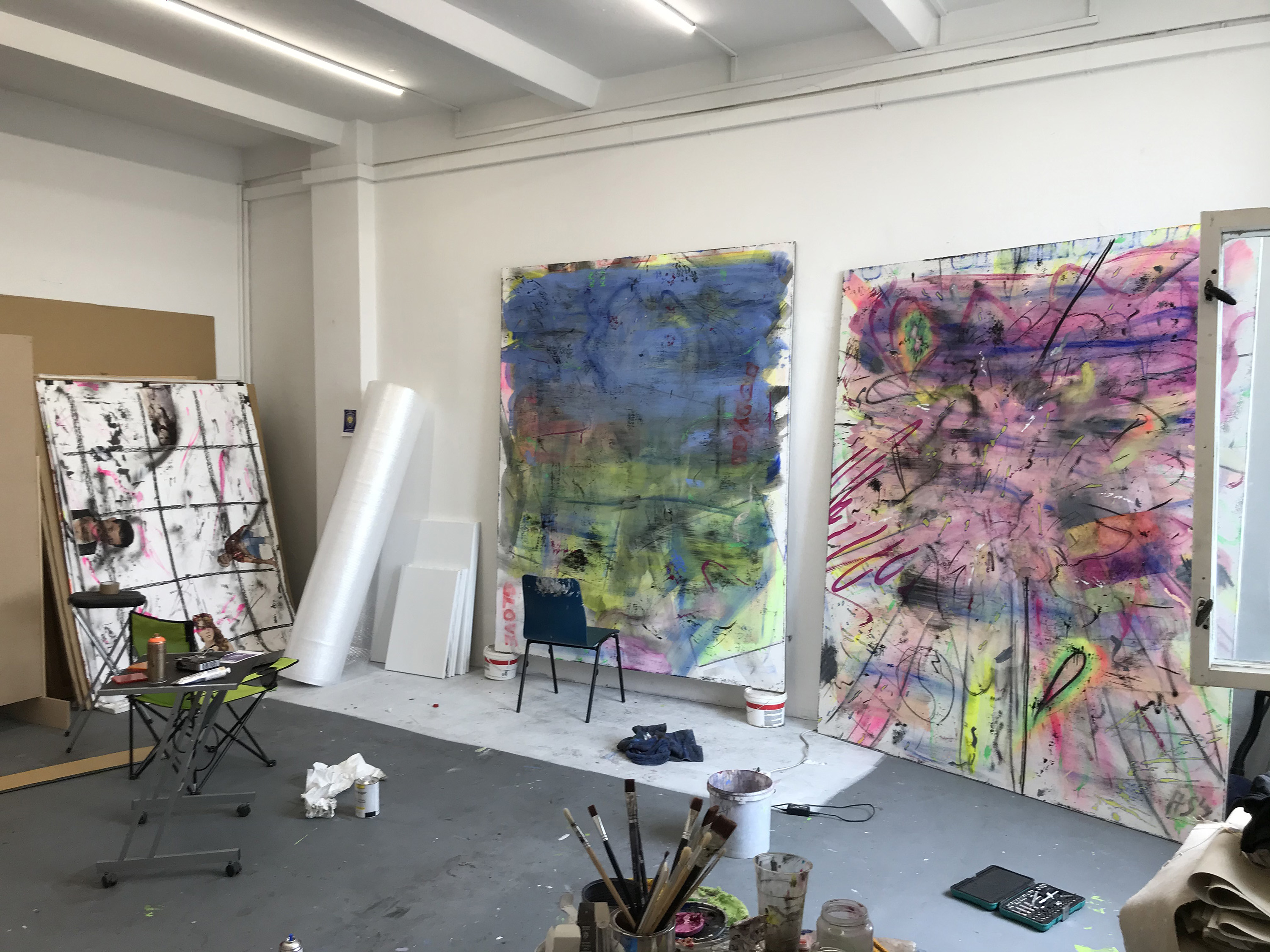 Maria Chiara Valacchi: Do the place where you work, the light you use to paint and the "horror vacui" of the blank canvas; generate an essential relationship or are elements detached from the final result?
Henning Strassburger: I moved the studio 6 times in the last 10 years, therefore I have no romantic feelings for my studio. It is a clear practical space, where I can think, but I don't generate ideas out of the studio. I go and work and by the end of the day, I have thrown so much turpentine on the canvases, that I have to run not to die from lung embolism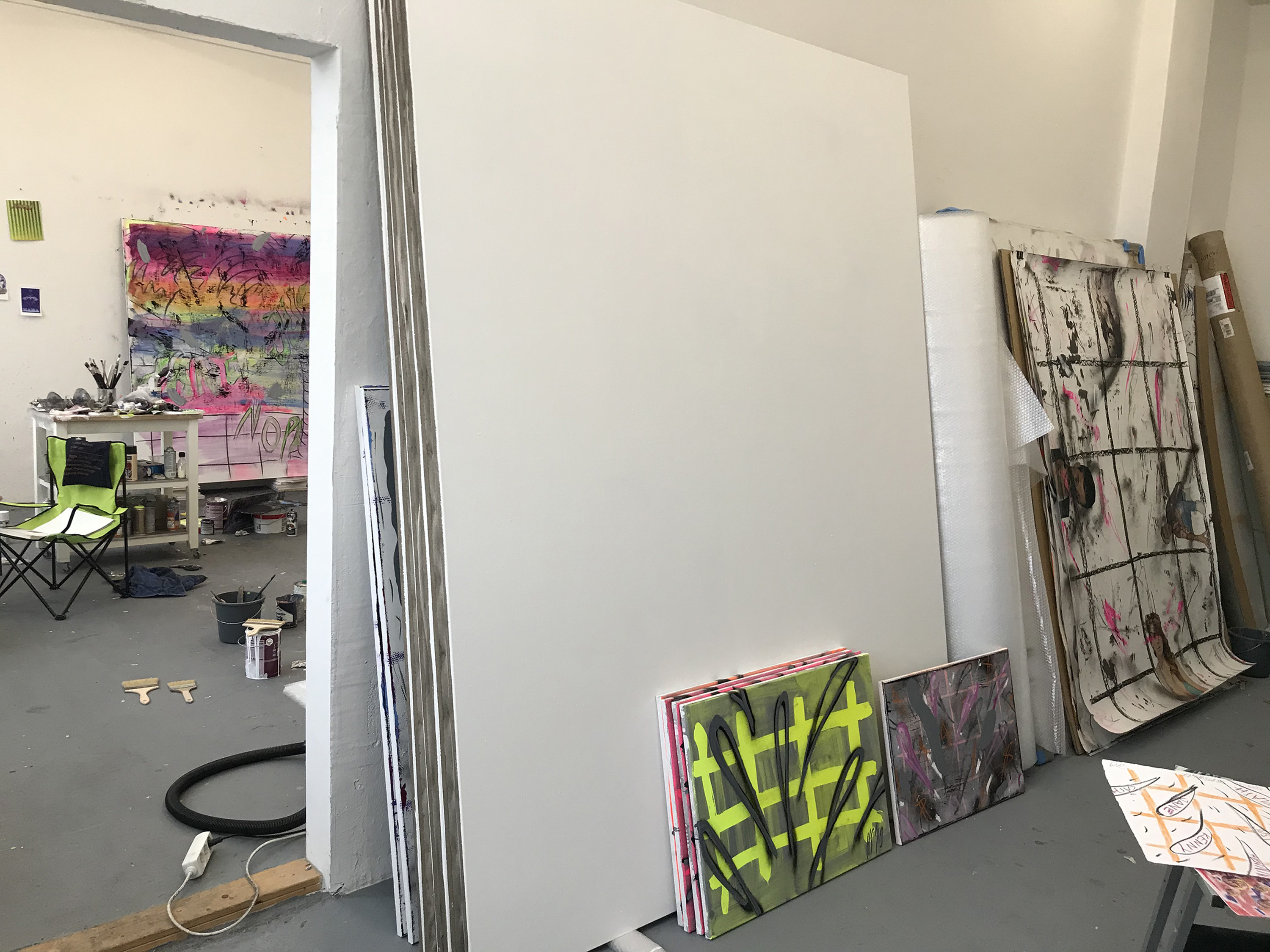 MCV: Do you approach the question of language with attention or do you think that the research of a personal and unusual identity is far from the real goals of making Art?
HS: I like my paintings to be storytelling, although they are considered abstract. And by storytelling it is automatically attached to language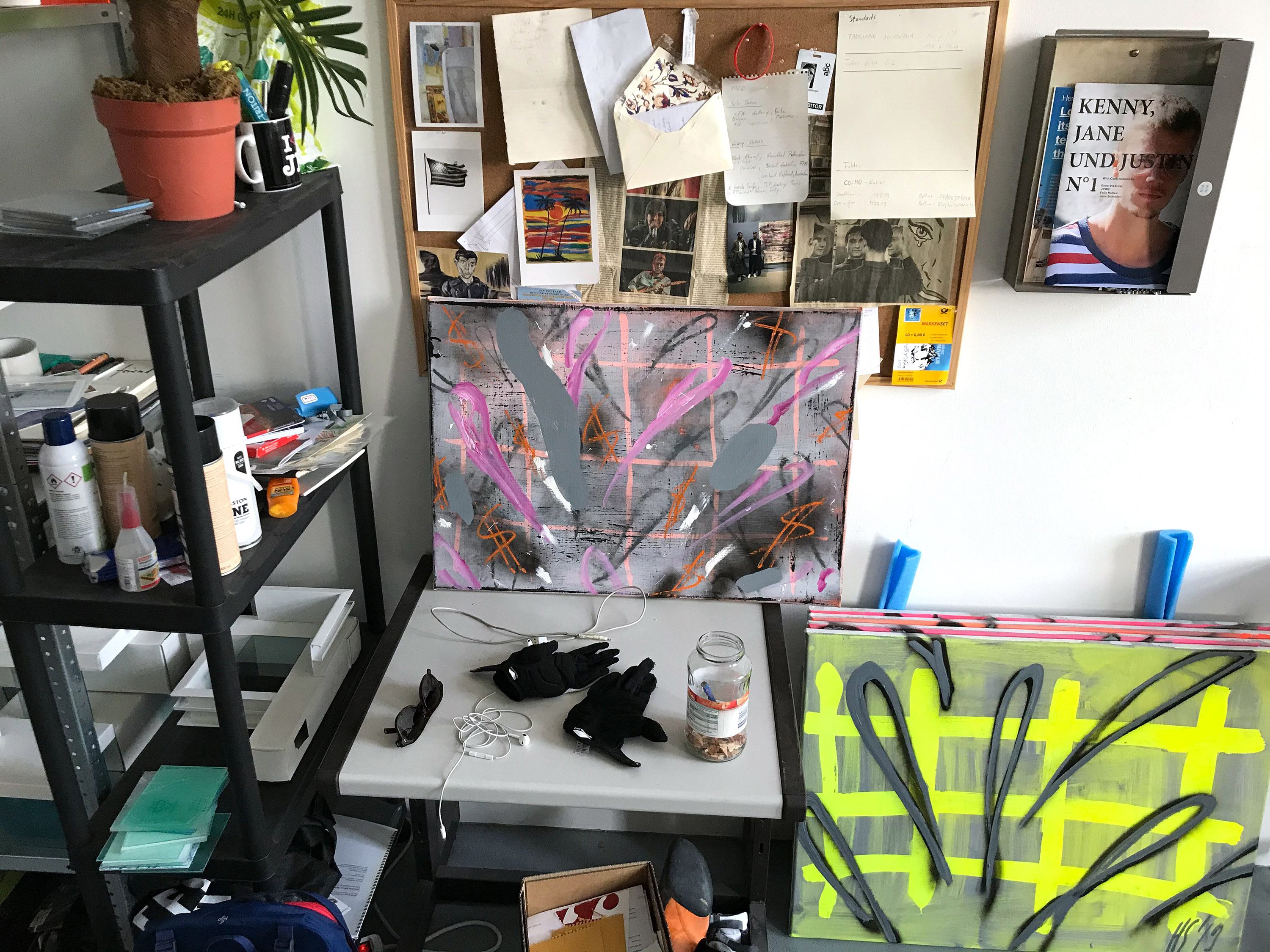 MCV: When did you realize you are a professional painter?
HS: I just watched youtube tutorials about oil painting and found out, that I am really not a professional painter. More a very good amateur painter who is trying hard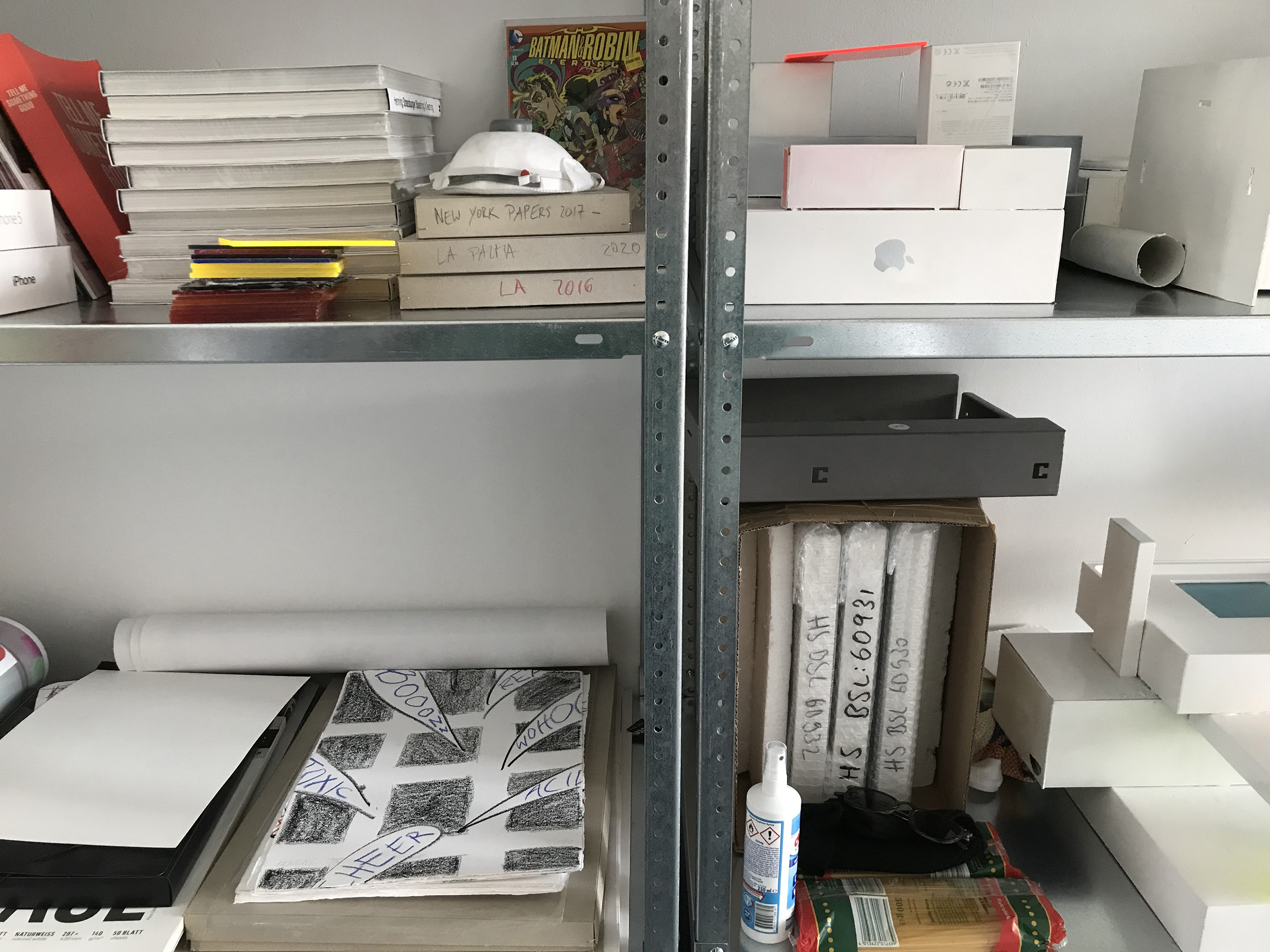 MCV: Explain your work on a technical level: materials and construction of the work of art.
HS: Someone wrote a headline about my paintings lately saying "Henning Strassburger = How to clean dirty brushes". Technically that's more or less the truth I have to say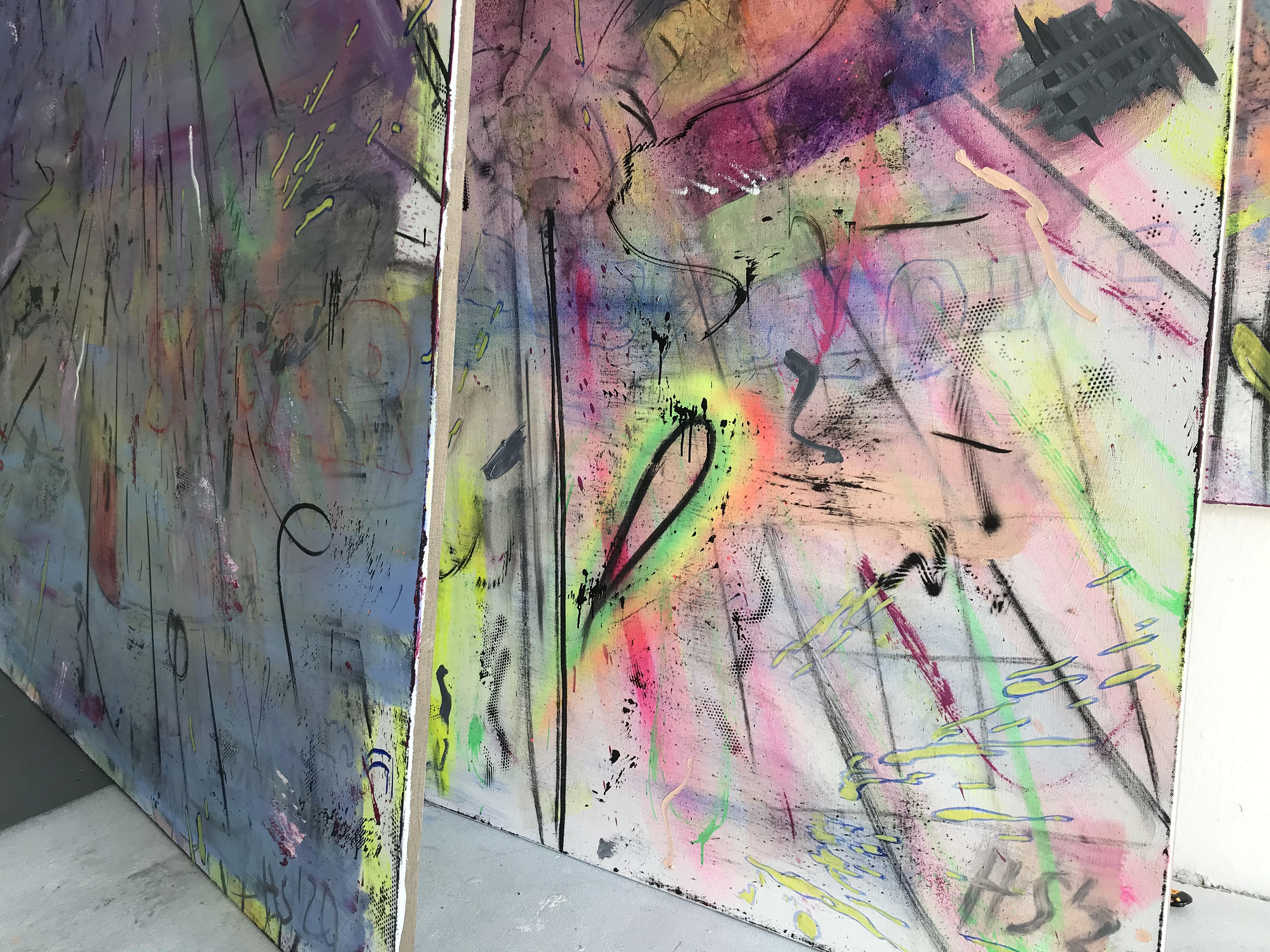 All Images Courtesy of the Artist


Around The Studios
Interview to Henning Strassburger

Four short questions by Maria Chiara Valacchi to renowned painters around the world; from the conceptual problem of "Language" to the relationship with the space where they paint, to virtually enter inside their studios and minds!
*
"Around The Studio" is curated by Maria Chiara Valacchi and Antonio Di Mino